Title: Colors ~ Melody and Harmony
Artist: Jaejoong and Yoochun from Tohoshinki/TVXQ/DBSK
Rating: 5/5
Genre: Pop, RnB, Vocal
Language: Japanese
Length: 5:34
Link to Listen:
http://www.youtube.com/watch?v=bL3Y8ZokKKg&feature=fvw
"Colors ~ Melody and Harmony" is the first single for Tohoshinki members Hero Jaejoong and Micky Yoochun to put out seperate from the super group that they've been calling home. Contrary to other tracks before, "Colors" was written and composed by both Jaejoong and Yoochun, music, lyrics and all, as well as the accompanying track on the single, "Shelter".
It did incredibly well on the Oricon charts, topping at #1 in the weekly and monthly sales and gaining a GOLD standing. The song is incredibly catchy as it is beautiful, the lyrics meaningful and the vibe calming. This song is a MUST for download or purchace, you won't stop wanting to listen to it.
Perri's Pet Peeve: There is something missing from this song, and I am pretty sure it is the other three members of their group. Even though I personally adore both Yoochun and Jaejoong and their beautiful compositions on this single, I can't help but feel like part of the...something that could have made this whole, is missing.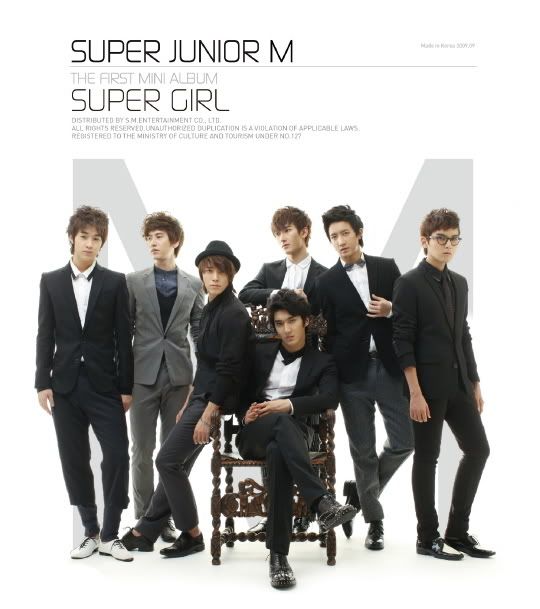 Title: Super Girl
Artist: Super Junior M
Rating: 4/5
Genre: Pop, Techno, Electronic
Language: Chinese
Length: 3:45
Link to Listen:
http://www.youtube.com/watch?v=pit7RS4mPI0
Super Junior M, the sub-group of popular S. Korean boyband Super Junior (13 members) has moved to China to try and conquer the charts there as Tohoshinki is doing in Japan. As much as I actually don't care for Chinese pop music, this song, for some reason, is incredibly addictive and catchy to me. I believe it may be because I have an affinity for EuroBeat Pop and this song is DEFINETLY influenced but the EuroBeat Pop popular in Germany and the United Kingdom. All in all, its a good song worth at least one listen...and maybe a bit of booty shaking.
Perri's Pet Peeve: The repeating of "my love, my love, my love" is a bit much, but I can ignore it for now.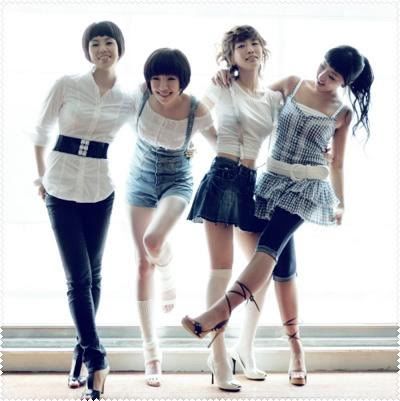 Title: Abracadabra
Artist: Brown Eyed Girls
Rating: 4/5
Genre: Pop, Electronic
Language: Korean
Length: 3:40
Link to Listen:
http://www.youtube.com/watch?v=uR0R_4cFxEc
Addictive beat. That's what this song is all about. Sexy music video, catchy beat and consistant autotone. I have liked Brown Eyed Girls since forever, but this song really kind of cemented their comeback as being one word, "AWESOME".
Song Perri's Addicted to this Week: Loop and Loop - Asian Kung-Fu Generation
Current Mood:
bored